I was asked to make some cookies for a bake sale where the proceeds go to Relay for Life. So Miss E and I spent the morning making some chocolate chip cookies.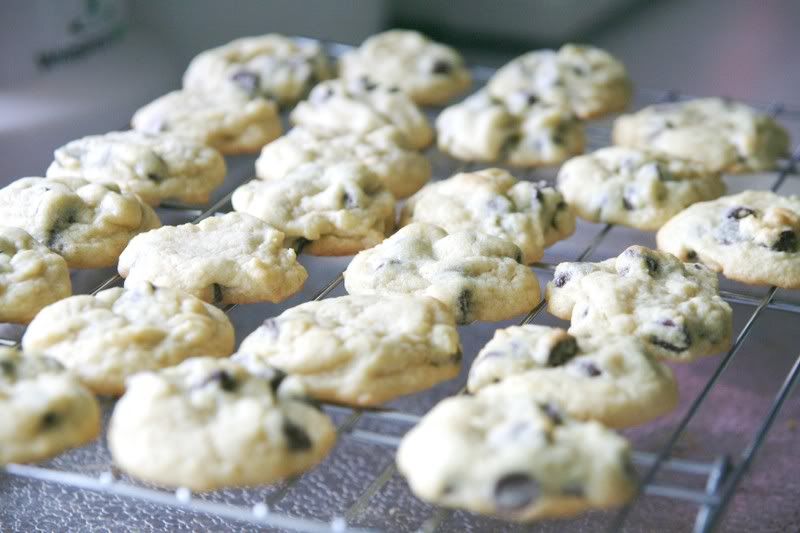 I'm pretty sure that she didn't mind helping. What do you think?
And y'all know that I LOOOOOOOVE cookies!! However, cookie dough is quite another story. Cookies are good, yes, but cookie dough is SUPER GOOD!! Anyone in agreement with me??