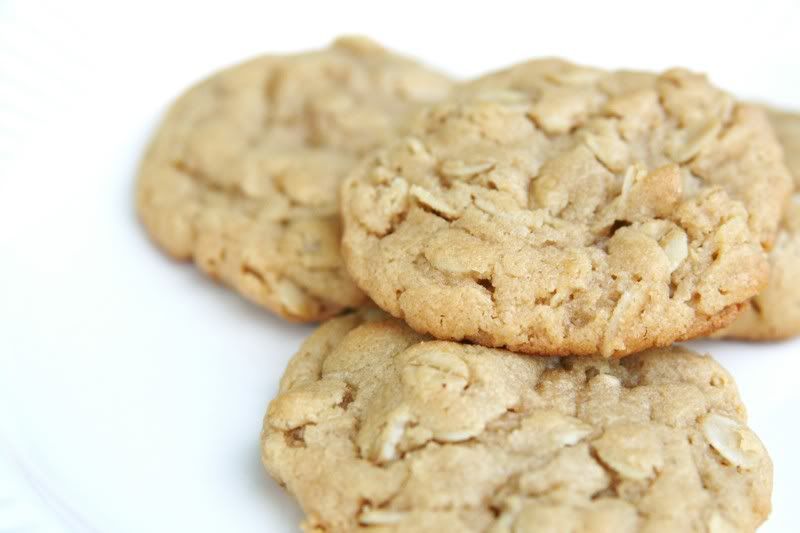 Oh yum!! I made these this past weekend and, boy, were they a huge hit!! I found the recipe over at
Mrs. Dole's blog, Beneath Beams of Cedar
.
Peanut Butter Oatmeal Cookies
1/2 C shortening
1/2 C butter
1 1/4 C peanut butter
1 C sugar
1 C brown sugar
2 eggs
1C flour
2 C oatmeal
1/2 tsp. salt
1/2 tsp. baking soda
1 1/2 tsp. vanilla
Cream together shortening and butter. Add sugars, vanilla, peanut butter and eggs, blending well. Mix in dry ingredients. Drop in small balls on ungreased cookie sheet. Bake at 375* for 7-9 minutes.
Note: These were very soft after coming out of the oven, so be sure and let them cool a minute or two on the cookie sheet before moving them to a cooling rack.