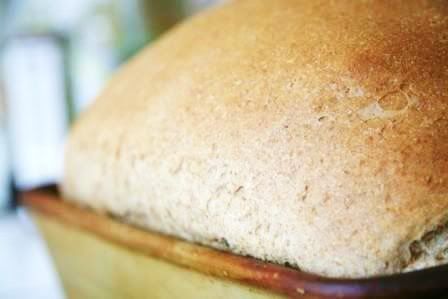 There are so many things that I love doing as I go about my day trying to bless my home and family. By far, one of the most simplest of all those pleasures is baking fresh bread for my family. Joy for me is not attained in the shopping mall, but instead inside my cozy little kitchen. As I happily knead the dough I love to think of my family and how I want to provide them with wholesome, nourishing food. Expensive perfume could never replace the heavenly aroma that comes from my oven as the bread is baking. And the taste? Warm homemade bread and butter is tastier than any meal I could ever get from a five star restaurant. I am so blessed. I don't have to seek joy in other places, it is found right inside the four walls of my home! -Susan P.
I LOVE this!! This is from
Susan
at
A Place Called Home.
Susan, I don't think I could agree with you more!!!