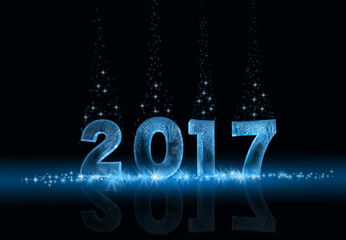 Happy New Year!!!!
Hard to believe that 2017 is already here!!! 2016 FLEW by!!! My mother always told me that time flies when you get older- she's not kidding!!!!
So, what plans do y'all have for this new year??? Any goals that you've set? I always renew my plan to read through the Bible in a year. This year
I'm following this plan
.
I'm also committing to reading more books for myself this year. Yes, we read tons of great books in our homeschool and I do enjoy them all, but I want to read to challenge myself, as well. Jami Balmet from Young Wife's Guide is hosting a
Christian Reading Challenge for Christian Women and I plan to read along
. :)
And, of course, at the beginning of each year I ALWAYS renew my commitment to eating healthier and exercise. HA. Doesn't everyone?? I TRY to stick to low carb (keto, THM S) meals, but I still cook and bake regular for everyone else. Mr. U keeps his type 2 pretty much under control watching his portions and exercising. I want to lose weight, yes, but OH HOW I LOOOOOOOOVE TO BAKE!!!! A lot of times the girls and I will bake and give it away. :)
So tell me about yourself! I'd love to hear plans and dreams for 2017!!!!