Tonight is our monthly Ladies Fellowship at church. The theme? Thanksgiving dinner. YUM!! Ladies could each volunteer to take a dish and I volunteered for corn pudding. Not just any corn pudding, mind you, but Ina Garten's to-die-for
Sagaponack Corn Pudding
. Delightful. For that matter, anything that
Ina Garten
makes is delightful!!!!
Today has been just a typical day around here. Errands this morning, lunch with friends at our regular Monday pizza place, laundry this afternoon and a nap for Miss Elizabeth. Well, she was SUPPOSED to nap, but, well, that's not happening today. The life of a 2 1/2 year old, huh? :)
Fall seems to be more colorful than ever around here. The trees are SO pretty!!! Just look at the lovely yellow and the blue, blue sky!!!!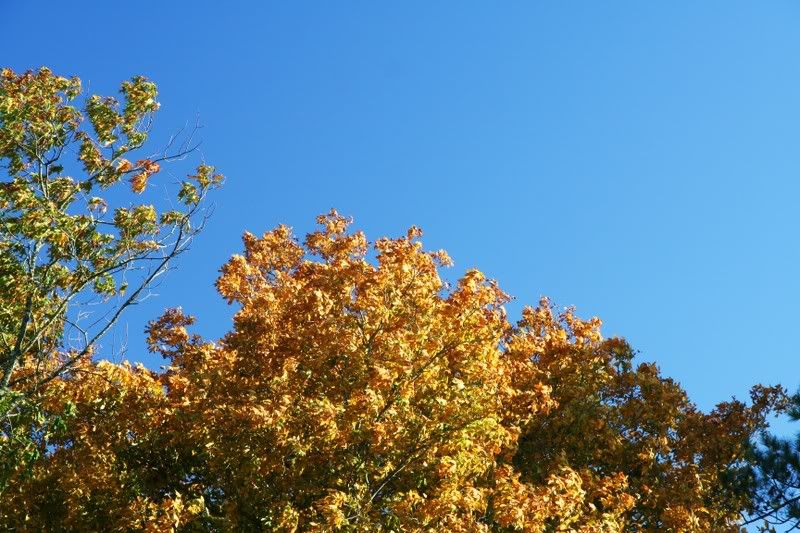 Have a happy Monday, y'all!!
(Sorry for the extremely large photo again!! I am at odds with either blogger or photobucket- I've yet to determine who the culprit is!!!!!)