So we started the garden a little late this year (mid May)... hopefully something will grow, though!!
Here's the garden after two weeks. We have tomatoes, green beans, watermelon, zucchini, basil, lemon basil, sage, and a few other things that I can't remember!!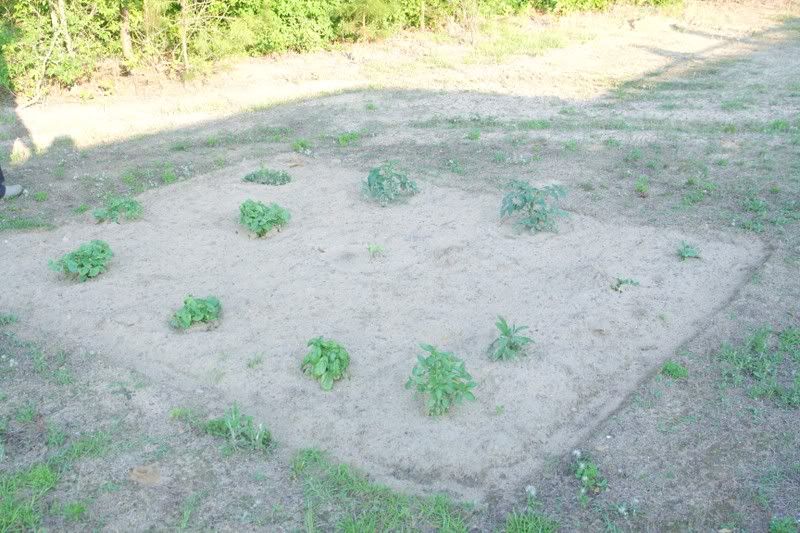 I cannot wait for the first tomato of the summer!!