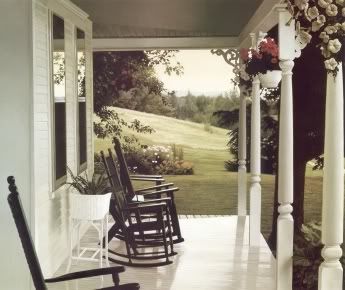 What is it, to you, that makes a home welcoming?
I received this email from a reader and she would love your help!!
I am trying to come up with a picture of what I want my home to be like. Would you mind helping me with some ideas? Think of one person/family who you love going over to their house. It's just a peaceful, welcoming home that you enjoy. Describe it: What words come to mind? What is it about the home that makes you want to spend time there?? What is it decorated like? What does it smell like? How do you feel when you are there? What kinds of things register with all 5 of your senses?
The most welcoming homes I've been to haven't been the kind that look like they came out of Southern Living magazine. They are homes that are clean and relatively tidy, but you can definitely tell that people live there. They aren't decorated with the most up-to-date styles or colors, but they are cozy feeling. They don't really smell like anything (unless they are cooking something)- no stinky odor, no trace of animals, no dirty trash can smells. It's not their homes that I notice, though. It is the people that live there and their warm, welcoming personalities that make me feel like they are glad I am there.
I liked Joyce's house because she was already ready for guests. She gets up pretty early for her quiet time and for cleaning so that when someone arrives, she's already cleaned for the day. And apparently she does a little cleaning every day so that every day
some
thing has been tidied. Plus, she always has a few cookies, a slice of cake, something yummy tasting to share with you as well as a cup of coffee or tea. She doesn't ask me "Would you like some coffee? Regular or decaf? Flavored or unflavored?".. she just makes what she has and says something like "May I pour you a cup of coffee?" (I always feel like I have to offer guests a billion choices).
I liked Diane's house because her door is always open for guests (literally- she does not ever lock her door and often leaves the front door open and only the glass storm door closed!!!). You walk in and feel like she's been waiting just for you to stop in. She's always full of conversation and questions and wants to know about YOU. She doesn't go on and on about herself (she does talk about her grandchildren, though. :) ) And she always makes lots of extra food at meals so that when people stop by at meal time (which is often!!), she can easily say "Come on it and eat!! I've got PLENTY for you!!"
So what about YOU? What, to you, makes a home welcoming? Please share!!!!!