We had a busy week last week. Our church had vacation Bible school. I know that the children have a lot of fun, but the adults sure are worn out when it's over!!
Last year was Elizabeth's first year at VBS, but she was too young to really pay attention. This year, though, she had a blast!! She's still too young to be in a class, so she and I walked around and got to sit in the music class with all the different ages and also go to crafts where they let her make a lot of fun and adorable things!!! I think her favorite things during the week were coloring and learning motions to go with the songs!! :)
The week before that, our family went blueberry picking. OH BOY that was FUN!!!! It was an incredibly hot day, but it was wonderful to pick the blueberries off the bush and put them in our baskets. Okay, yes, I'll admit it. We DID eat quite a few, but we brought home a lot, too!!
One of Elizabeth's friends moved away two weeks ago. Their family is in the military and her husband was stationed in another state, so away they drove. I know Elizabeth didn't understand the whole idea of moving, but it still made me sad that one of her friends left.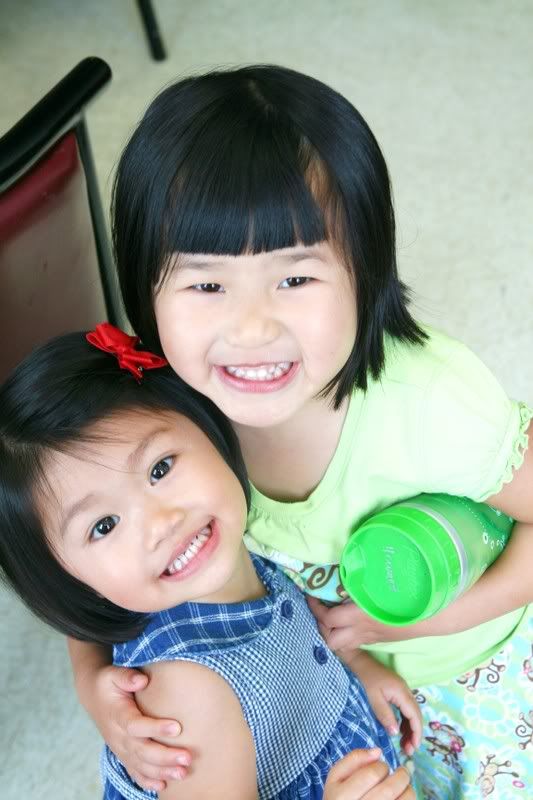 So, that's what we've been doing lately. I'm sure the rest of the summer will fly by just like the first part of it. :)